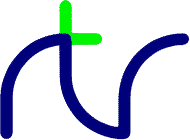 R. T. RUSSELL
BBC BASIC for Windows
---
Download version 6.14a of BBC BASIC for Windows:
| | |
| --- | --- |
| Install the free evaluation version: | |
| Upgrade the full version to the latest release: | |
The free evaluation version of BBC BASIC for Windows is fully functional except that the amount of memory available for the user's program, data and stack is restricted to 32 Kbytes, and the Compile command (which allows you to create a stand-alone executable file from your BBC BASIC program) is not available.
If you have already purchased the full version of BBC BASIC for Windows download and run UPGRADE.EXE to upgrade it automatically to the latest version. This will only work if the earlier version was correctly installed. Under Windows™ Vista, Windows 7, Windows 8/8.1 or Windows 10 you may have to use 'Run as administrator' to perform the upgrade successfully.
Once the download is complete, select Run the program if you want to install BBC BASIC for Windows straight away, or Save to disk if you want to install it later. BBC BASIC for Windows should run on any Windows™ 98, Windows Me, Windows 2000, Windows XP, Windows Vista, Windows 7, Windows 8/8.1 or Windows 10 PC, and requires about 14 Mbytes of disk space.
If you have any problems downloading, installing or running BBC BASIC for Windows please email us for support. Include details of your PC, such as Operating System, processor type and speed, amount of memory and type of video adaptor, and as much information about the problem as possible.
You can obtain help and advice by joining the BBC BASIC for Windows support forum:

The Programmers' Reference Wiki contains many articles on programming in BBC BASIC for Windows:

While you are waiting for the download to complete, why not browse these other areas of the R.T.Russell web site:
BBC BASIC for SDL 2.0
Happy Birthday BBC BASIC!
BBC BASIC for Windows
BBC BASIC for Windows Manual
Beginners' Tutorial
Links
Frequently Asked Questions
Example programs
BBC BASIC (Z80)
History of BBC BASIC
Z88 BBC BASIC Patch
QBASIC to BBC BASIC translator
GNAT Clock Screensaver
MSF radio clock
---
Home - Products - Contact us
---


© Richard Russell 2021